Popular trading platform Besplatka has launched a secure shopping service based on UAPAY Escrow Box technology. Thus, the trading platform has taken an important step towards improving the security of purchases for both buyers and sellers.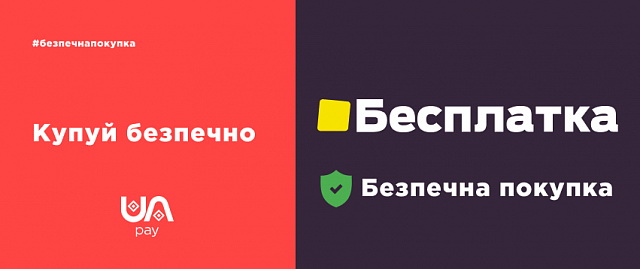 Now, when purchasing goods through the "Safe Purchase" service, the corresponding amount of money is immediately deducted from the buyer's payment card and reserved on a special account. However, the seller will get this money only if the buyer has received the goods and made sure that it meets his expectations. In case of rejection of the goods, the money will be immediately returned to the buyer's card, and the goods will be sent back to the seller. Thus, the solution allows to eliminate risks at once for both parties of the transaction.
Delivery of the ordered goods is carried out by Nova Poshta to that branch which will be specified by the client.
You can activate Safe Purchase when submitting an advertisement (for products that meet the requirements of Safe Purchase) or in your personal account at https://besplatka.ua/uk/.
Please note – now the Safe Purchase functionality is only available in desktop or mobile versions of the site. As for the mobile application, this service is under development.
Besplatka is a board of free announcements, which covers all Ukraine. Every day more than 200,000 users from different cities of our country look for goods here. The main advantage of the site is the complete absence of restrictions on the number of advertisement and no fee for their placement.