UAPAY provided a payment function for FRED's corporate catering services by integrating its payment module on the Fred.cafe website.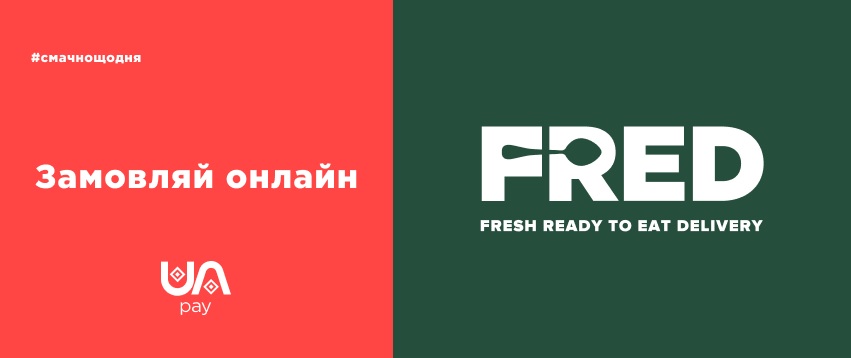 Startup FRED (short for Fresh Ready to Eat Delivery) was created in 2015. Already in 2017, the customer base grew to more than one hundred customers, and at the beginning of 2019 this figure exceeded two hundred. Among the clients of FRED are such well-known companies as Depositphotos, Unit.city, DataArt, and others. The advantage of the service is not only high-quality food, but also an innovative approach to ordering corporate meals. The FRED.cafe portal allows you to create a meal plan for a week or any other period of time ahead. To make an order, the user must first register on the site, then he chooses what he will have lunch on Monday, Tuesday, Wednesday and so on. After that, you just need to make sure that there is enough money on your personal account to pay — and at the indicated time the courier will deliver the dishes ordered earlier.
The payment procedure is also a distinctive and unique feature of the FRED platform for the Ukrainian market. The fact is that the user can choose one of two payment methods — either make a deposit to his account, presented in the service's own virtual currency (FR), or bind a payment card to the personal account. After this, money is debited automatically every day — and only for tomorrow's lunch. UAPAY has become a partner of FRED in the implementation of the above automatic payment function.
«FRED is one of the most famous and innovative corporate catering and catering services in Ukraine. We are really very pleased that the company chose us as its payment partner. I am sure that together we will achieve best results in business,» said Dmitry Zarakhovich, managing partner of UAPAY.