The public verification service check.gov.ua now allows to verify the fact of payment of public services or any other services through the UAPAY payment service. To do this, you need to enter the receipt code on the site https://check.gov.ua/, then select UAPAY from the drop-down list and click the «Check» button. If the payment was successful, you receive a positive answer on the site.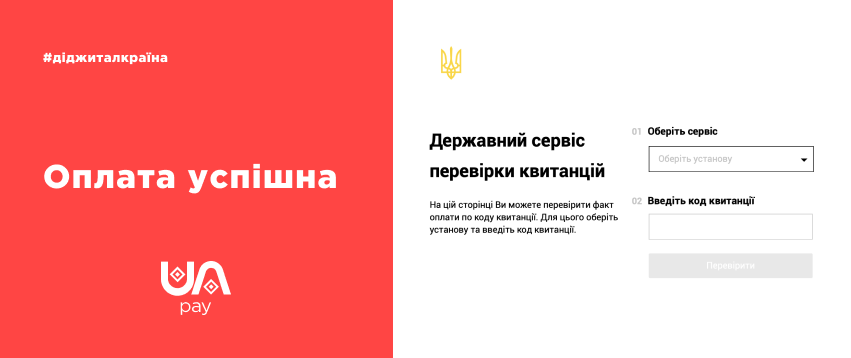 Due to using the site check.gov.ua, you can check receipts in electronic form, and not provide them in paper form with a wet seal. More recently, when paying for any public services, consumers demanded a receipt from the bank. For this reason, a citizen of Ukraine could not simply pay for the necessary service through online banking or a mobile application. The new check.gov.ua service allows you to save time and money, since the commission when paying through online banking is usually less than in a bank branch.
Thus, instead of a paper receipt, the user can simply provide its code. Anyone who is required to verify the payment, goes to the official website check.gov.ua and enters the code provided.