Allbiz and UAPAY launch the Safe Purchase service with delivery through Nova Poshta
One more marketplace in Ukraine launches a safe shopping service based on UAPAY Escrow Box technology. The introduction of a special deposit account on which funds are reserved will help protect both the buyer and the seller from fraud.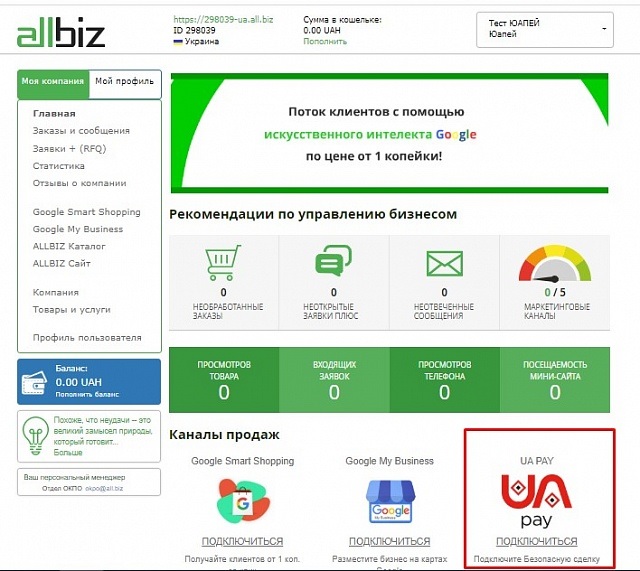 The factor of distrust between the seller and the buyer in the e-commerce segment significantly inhibits the development of the market. The dishonesty of some sellers and buyers reduces the likelihood of a transaction. Suppose a buyer wants to purchase goods through an online trading platform. However, he is not sure about the quality of the goods and is worried that if he pays in advance, the seller may not return the money in case of problems with the goods. Similar concerns are with the seller, who doubts whether the customer will pay for the purchase after sending the goods.
That is why the international Internet-commerce center Allbiz in partnership with UAPAY launches the Safe Purchase service based on UAPAY Escrow technology. This solution allows you to mitigate risks for both the seller and the buyer, since the seller will not receive the money paid for the goods until the buyer picks up the delivered goods at the delivery point and makes sure that it meets his expectations.
But there is also one more advantage of the new solution: if the goods are not purchased by the customer, Allbiz provides free return delivery of goods through the «Nova Poshta». So the seller does not lose anything in the event of an unsuccessful transaction. Thus, «Safe Purchase» not only protects against unscrupulous partners, but is also financially profitable. Try the new service on the https://news.all.biz/portal.