UAPAY is pleased to announce the launch of the long-awaited payment method for users of Apple's mobile devices.
Recall that Apple Pay allows all Apple gadgets to make payments in stores and through the Internet. The technology works by tokenizing existing user bank cards into an electronic wallet (through the Wallet application). Confirmation of payment is made by using a fingerprint sensor TouchID or by scanning a face from FaceID on phones or double-clicking on the watch, the choice of card for payment is in the Wallet application.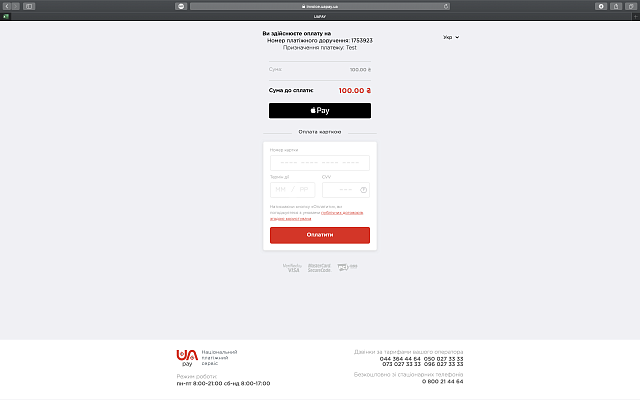 Apple Pay does not transfer the original bank card information to the seller; instead, the secret dynamic code is used in transactions. In case of loss of the device, the payment system can be disconnected remotely through the Find My iPhone program.
To use Apple Pay in the UAPAY mobile application, no settings or updating are needed. All features are available immediately.
The next step, the UAPAY team plans to integrate into the system a payment method for users of Android devices — Google Pay (GPay).