The Ukrainian Internet auction SkyLots has launched the SkyLots delivery service based on UAPAY Escrow Box technology. This is an important step for the marketplace to increase the safety of purchases for both parties to the transaction.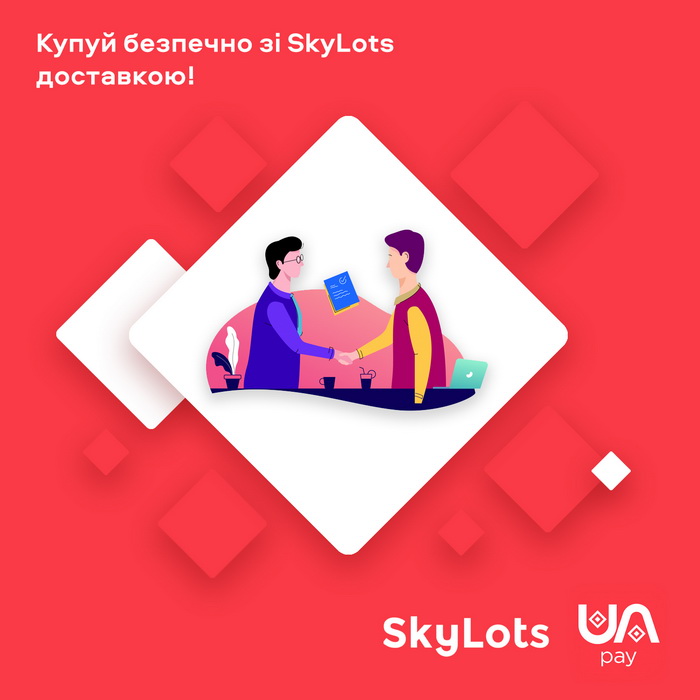 Now, after winning an auction or buying at a fixed price, the buyer can purchase the item from the seller without fear that he will pay for the item, but will not receive it. After all, SkyLots delivery allows you to reserve funds for a transaction before receiving the goods at the Nova Poshta branch. Money for the goods from the buyer to the seller is transferred without disclosing bank card data, by transferring from card to card of an individual, and only if the goods are received by the buyer after inspection.
To buy with SkyLots delivery, you need to make sure that the seller offers shipping this way. Information about this is indicated on the lot page. If SkyLots delivery is not available, you can contact the seller before buying and clarify whether it is possible to ship this way.
SkyLots is the largest Ukrainian online auction, where any registered user has the opportunity to buy and sell goods, both through auction sales and at fixed prices. The assortment of SkyLots exceeds 5 million lots in 3346 categories, from more than 75,000 verified sellers. The project is constantly developing and improving, ensuring the development of functionality and user safety.