Dmitry Zarakhovich took part in the panel discussion "The Future of Payments" at the annual conference UAFIN.TECH 2020, which was held online this year. The discussion was also attended by Konstantin Lezhnin, Deputy Chairman of the Board for Retail Business of UkrSibbank, Evgeniy Lisnyak, Senior Director, Head of Strategic Partnerships at Visa in Ukraine, Georgia, CIS countries and Southeast Europe, Marius Parescius, Vice President for International Business Development at Paysera, James Allum, Vice President, Regional Chair Europe at Payoneer, and Dmitry Zarakhovich, Co-Founder, Managing Partner of UAPAY. The discussion was moderated by Christina Karmazina, head of the e-commerce development department at PrivatBank.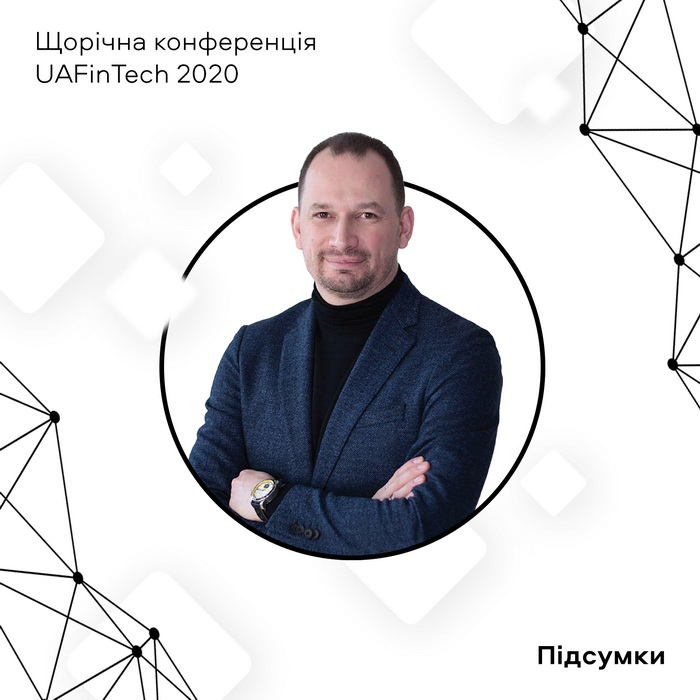 The world of payments will look very different over the next five years. The latest technological developments will focus on the use of biometric authentication, the integration of mobile wallets, the implementation of blockchain technologies and the use of artificial intelligence to ensure uninterrupted payment security.
According to experts, Ukraine is ahead of our neighbors in many areas of Fintech. Moreover, experts do not advise to reduce the interchange rate, because it is the high cost of non-cash transactions that allows the payment business in Ukraine to develop at such a rapid pace.
The client is used to not pay for card issuance or non-cash transactions — all overheads are paid by the bank and the retailer. Although, in fact, the cost of the commission is included in the price of goods or services. Therefore, if the interchange rate is reduced, then the consumer will suffer the most, and retail chains will only save on money transfers, Dmitry Zarakhovich noted. After all, if the cost of acquiring transactions is reduced, the bank will be forced to take money for servicing payment cards, in addition, the client will not receive various pleasant bonuses such as cashback.
According to Dmitry, in order to reduce the cost of transaction payments and not to damage the development of the Fintech market, we need to go the other way. A year ago, UAPAY took part in a pilot project of the National Bank of Ukraine to issue its own digital currency — e-hryvnia. And this project showed that the cost of a money transfer in e-hryvnia between both parties can be 5 to 20 times lower, depending on the type of transaction.
Summing up the results of the discussion panel, experts noted that the next year in the Fintech industry will be primarily about payments, e-commerce, and partnerships. Therefore, the financial technology market in Ukraine will continue to develop rapidly.