UAPAY team has created a Telegram chatbot to search for and pay fines for traffic violations.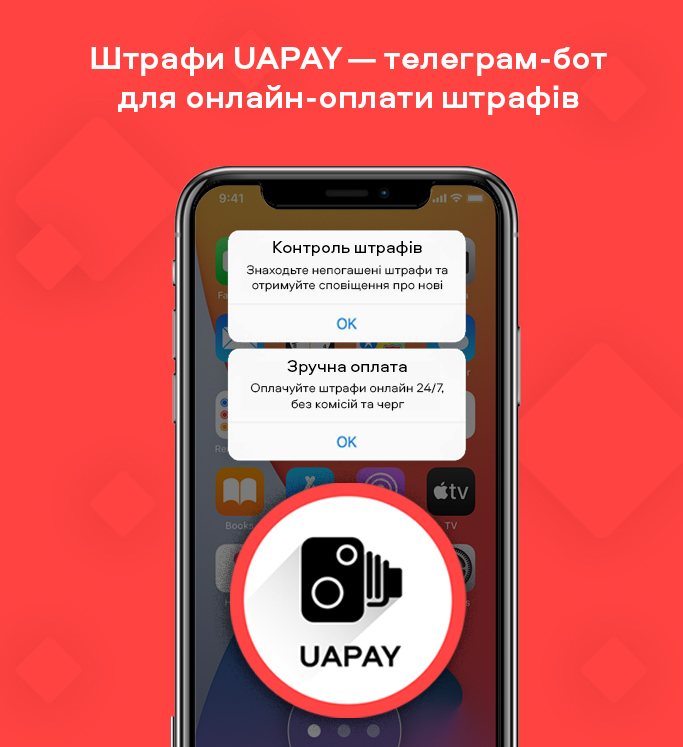 A driver who wants to check for outstanding fines can search using several criteria:
according to the series and number of the order on the statement of the fine;
by the state number plate of the vehicle (vehicle license plate) and the number of the owner's passport;
by the license plate of the vehicle and the owner's identification code;
by vehicle license plate and owner's ID-card (if there is no passport);
by driver's license and vehicle license plate;
according to the vehicle registration certificate and state number.
After the driver has added his vehicle to the chatbot, new fines will be notified automatically a few hours after they have been issued. Fines can be quickly paid with a bank card directly in the UAPAY chatbot.
The new product can be found in Telegram under the name @shtrafyuapay_bot
"The number of Telegram supporters in Ukraine exceeds 4.5 million, and it is much more convenient to use a chatbot to search for and pay fines than a separate mobile application. That is why we have created a Telegram chatbot "UAPAY Penalties" — now the driver can quickly find and pay off unpaid fines for traffic violations or receive automatic notifications when there are any. As you know, the amount of a fine that has not been paid within 10 days is doubled, so it is very important to find out about a new fine in time," said Dmitry Zarakhovich, Managing Partner of UAPAY.