According to a Forrester study, about 80% of customers who prefer to purchase goods online most of all value speed and convenience in this process. Moreover, up to 10% of users refused to buy goods only because the procedure for online payment seemed to them too complicated and confusing.
That is why we at UAPAY upgraded our payment module. We drastically reduced the number of steps that necessary to complete a transaction and made the payment page interface simpler and more intuitive as a whole. In addition, now we are actively working on connecting Apple Pay and Google Pay, and very soon we will be able to make these systems available to all current merchants of the company.
Now e-commerce partners, who connected a payment module from UAPAY, can achieve a higher payment conversion. In turn, buyers also win, since the process of payment for the goods selected in the online store becomes faster and more convenient.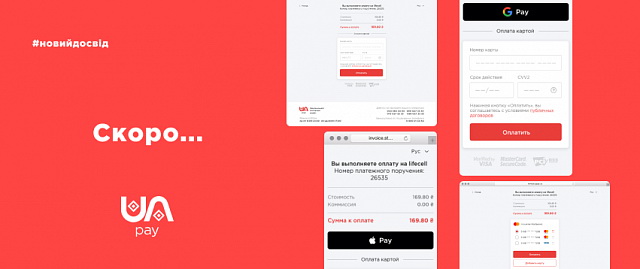 «The simpler the payment procedure, the better the statistics of payments made. Online shopping is becoming increasingly commonplace for the consumers, and we must help them to ensure that they can complete it quickly and without extra efforts,» emphasized Dmitry Zarakhovich, UAPAY managing partner.