UAPAY has partnered with Google's online payment platform. As you possibly know, Google Pay allows you to safely and effortlessly pay for purchases using your Android smartphone in stores, in online-stores or in mobile applications. To use the payment system, you need to enter your bank card details into the GPay application. If you linked your bank card to your Google account during setting up your phone for the first time, the application will pull it automatically.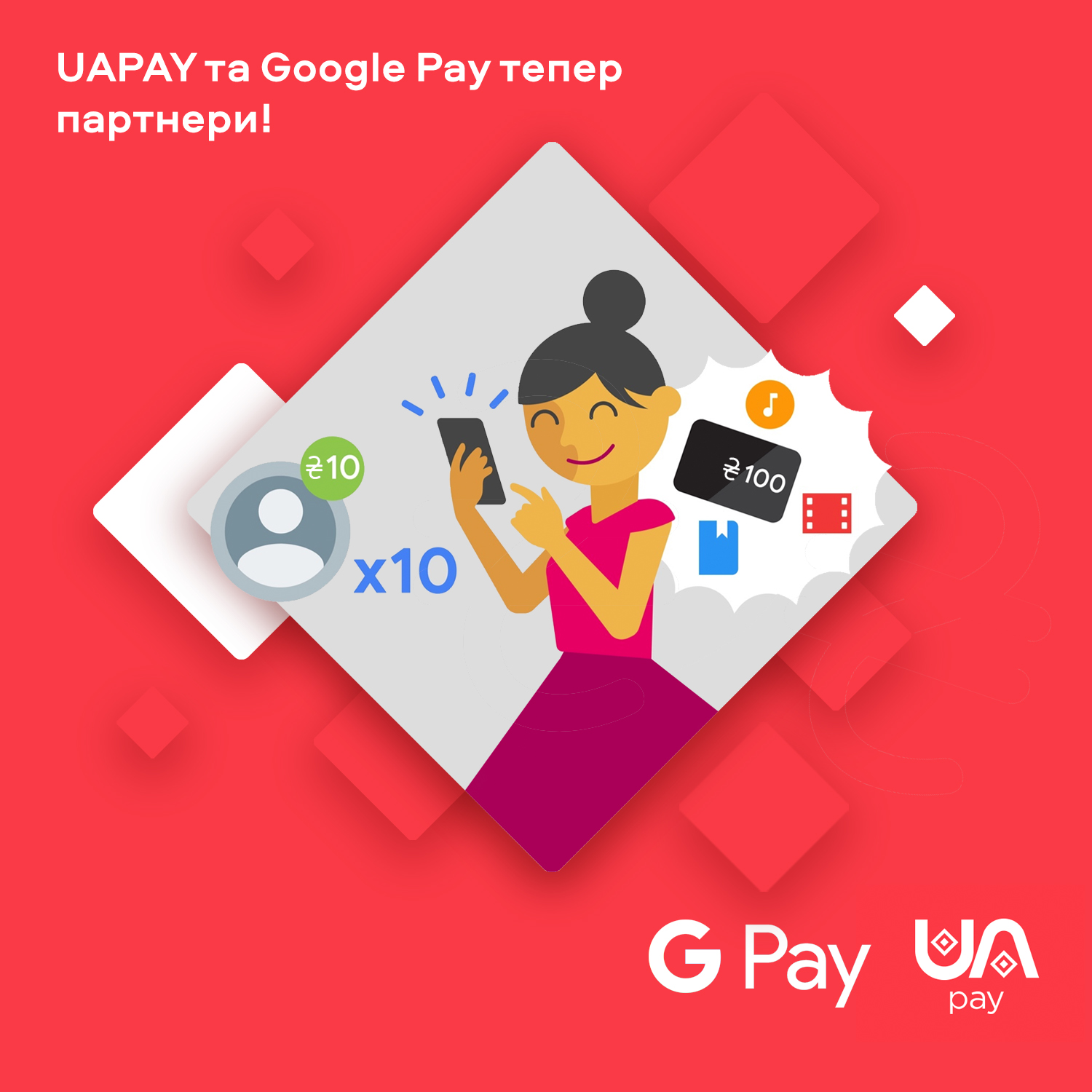 Today Google Pay is available for use in 40 countries around the world. Google Pay has been operating in Ukraine since November 1, 2017, and our country has become the 15th in the world where this service was launched.
«One of the biggest benefits of Google Pay is its high level of security. All transaction data is always encrypted. Sellers receive money from buyers, but they do not receive the bank details of the cards. This is why Google Pay is so popular around the world. I am glad that UAPAY has become a partner of Google Pay, because now we will be able to provide even better service for our clients,» said Dmitry Zarakhovich, Managing Partner of UAPAY.