Dmitry Zarakhovich took part in the panel discussion "Regulation and protection of consumer rights" as part of the DIGITAL LENDING event — the largest online conference in Ukraine on digital lending and finance. Also among the conference participants were Vasily Nevmerzhitskiy from Creditvest Bank, Alena Andronikova from Moneyveo, Bogdan Titamir from Groshi Vsim, Yulia Vetka from USAID FST and Igor Pashko from the Association of Financial Institutions (AFI). The discussion was moderated by Rostislav Duke, UAFIC.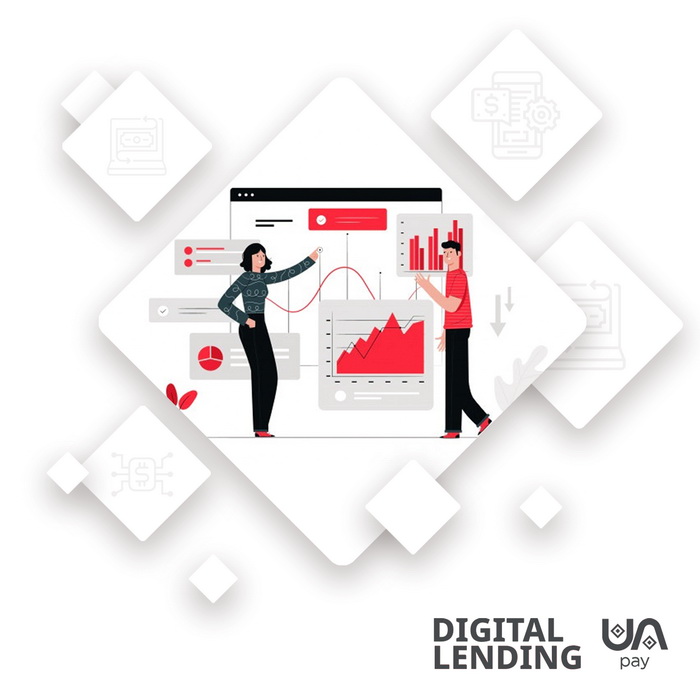 During the discussion, the speakers discussed issues of legislation in the field of innovative finance, the feasibility of introducing financial ombudsmen and regulating the latest technologies, as well as protecting the rights of the lender in digital lending.
Dmitry Zarakhovich noted that there are still many legislation's gaps in the field of innovative finance in Ukraine. For example, there are no rules that describe the taxi transportation market (Bolt, Uber, Uklon and others) or the receipt of money from a buyer for a delivered product in the e-commerce field. There are also questions about the legal status of specific processes related to the mass market and individuals. All this prevents the market from developing rapidly and coming out of the shadows.
The same can be said about cloud services and blockchain — the registration of the correct legal status for all these areas will give an impetus to the rapid development of the latest technologies and lead to an entry into the white plane of the market, which is now more than 90% in the shadows.
The experts also touched upon the issue of the financial ombudsman. Dmitry Zarakhovich pointed out the problem of the mentality of many Ukrainians regarding money. As a result of many years of Soviet education, people are afraid of money, they do not know how to manage it. We all need to work hard to make information about money more accessible and reduce irrational fears of finances.
One of the drivers that can improve the situation in this area is the introduction of the financial ombudsman institution. It will help to resolve disputes between the client and the bank at the pre-trial stage, as well as improve the conditions for doing business for both those who lend and those who borrow money.
Finally the experts came to the conclusion that the innovative finance market in Ukraine has a very great potential. The ongoing work of business associations and civil society organizations on the implementation of current legislation is extremely useful and will help accelerate its development.